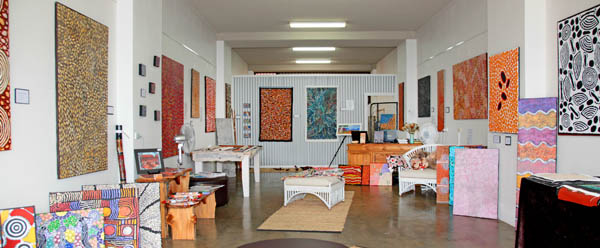 Alpitye At Port is an online art gallery situated in Port Macquarie NSW, Australia that specialise in quality traditional and contemporary aboriginal artwork from the central, eastern, and western deserts of Central Australia.
The name Alpitye (pronounced Ul-pita), an Eastern Arrernte word meaning flowers is a symbolic reference to the immense diversity of flora of Central Australia and it is used as a way of representing the multiplicity of the Dreamings of the central, western and eastern desert regions.
Alpitye At Port invites you to browse through our website and explore the diversity of style, the use of colour and design in our range of artwork that we have available. All artwork shown on our website are authentic with provenance assured. The artwork comes with full documentation including artist profile and description of the story painted as told by the artist.